From the Multnomah Lawyer: Celebrating the Career of the Honorable Steven Todd: Multnomah County Circuit Court Referee
Andrea Ogston, Court Liaison Committee
Thursday, January 23, 2020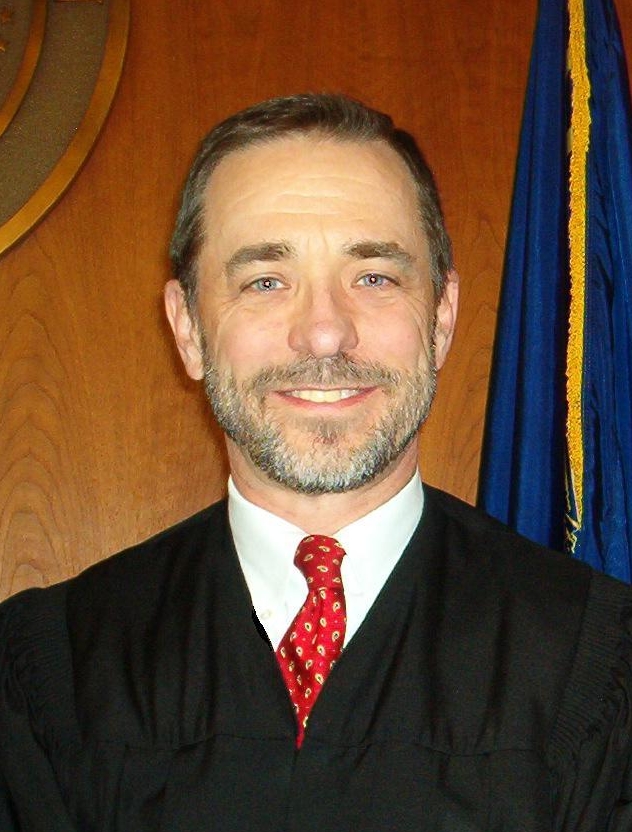 After 22 years on the bench, Judge Steven Todd retired from the Oregon Judicial Department on December 31, 2019. His retirement marks the end of a judicial career celebrated for its mentorship, professionalism, and commitment to improving traffic safety.

Judge Todd graduated from Northwestern University in 1978 with degrees in music and political science, two poles that have guided him throughout his life. A native of Beaverton, Oregon, he returned home and attended Lewis & Clark Law School, graduating in 1981. Prior to taking the bench in 1997, Judge Todd spent two years clerking in both federal and state court. From 1983 to 1997 he worked as a district attorney, first in Columbia County and then Multnomah County.

Judge Todd was one of approximately a dozen judges who heard traffic matters in Multnomah County. He also handled criminal matters (DUII), probation violations, landlord tenant cases, and small claims. Following the events of September 11, 2001, Judge Todd struggled with the meaning of his work and whether it was important. These doubts were brought into stark relief when shortly thereafter, he was the first to the scene of an accident with significant injuries. Witnessing this event firsthand reminded him of the profound effect traffic accidents have on individuals and communities. Thereafter, Judge Todd began to conceive of ways his role on the bench could improve traffic safety for Oregonians. For example, he began to emphasize traffic safety classes as integral aspects of sentences. In addition, he made extraordinary efforts to get out into the community. He participated in safety coalitions organized by the City of Portland, he was a member of the Oregon Employers for Traffic Safety Advisory Committee, and presented at classes that targeted young drivers and their parents such as the Legacy Emmanuel Trauma Nurses Talk Tough Program.

Despite all his community involvement, Judge Todd still found time to mentor new judges and has made significant contributions to streamlining various aspects of court operations. Presiding Judge Stephen Bushong greatly appreciates all the efforts Judge Todd has made in making himself accessible. "He has provided bench guides, helpful tips, forms, and other materials to referees, judges and staff. He regularly participates in judges' meetings and programs, bringing a wealth of knowledge and experience to the table. Most new judges in this county have sat alongside Judge Todd as they learn how to handle arraignments, traffic court, small claims court, or other important dockets."

When asked if there was any advice he would offer to those just starting out in their career, he encouraged individuals to get involved in organizations that provide opportunities to interact with judges and colleagues face to face. He has found that his career has been profoundly enriched from all the connections he has made by getting out of the office and involved in the community.

Judge Todd will continue to serve as a municipal court judge around the state. He is excited to continue to use his knowledge to be of service to communities in need of his expertise. He looks forward to spending time with his wife, who recently retired and launched a second career as a seamstress and piano teacher. Judge Todd plays trombone and electric bass in various bands in the Portland area and plans to spend more time on these musical endeavors. In the immediate future, Judge Todd is looking forward to his daughter's wedding and tackling some projects around the house. His son, also a musician, lives in the area and Judge Todd enjoys hearing him perform both the violin and musical scores.

As put best by Judge Bushong: "Judge Todd has had a significant positive impact on the bench, bar, and most importantly, the people of Oregon. He will be missed." That is undoubtedly a sentiment shared by many.

---
View All Articles