From the Multnomah Lawyer: Ioana Lavric: YLS Member Spotlight
Annyika Corbett, YLS Board
Tuesday, January 07, 2020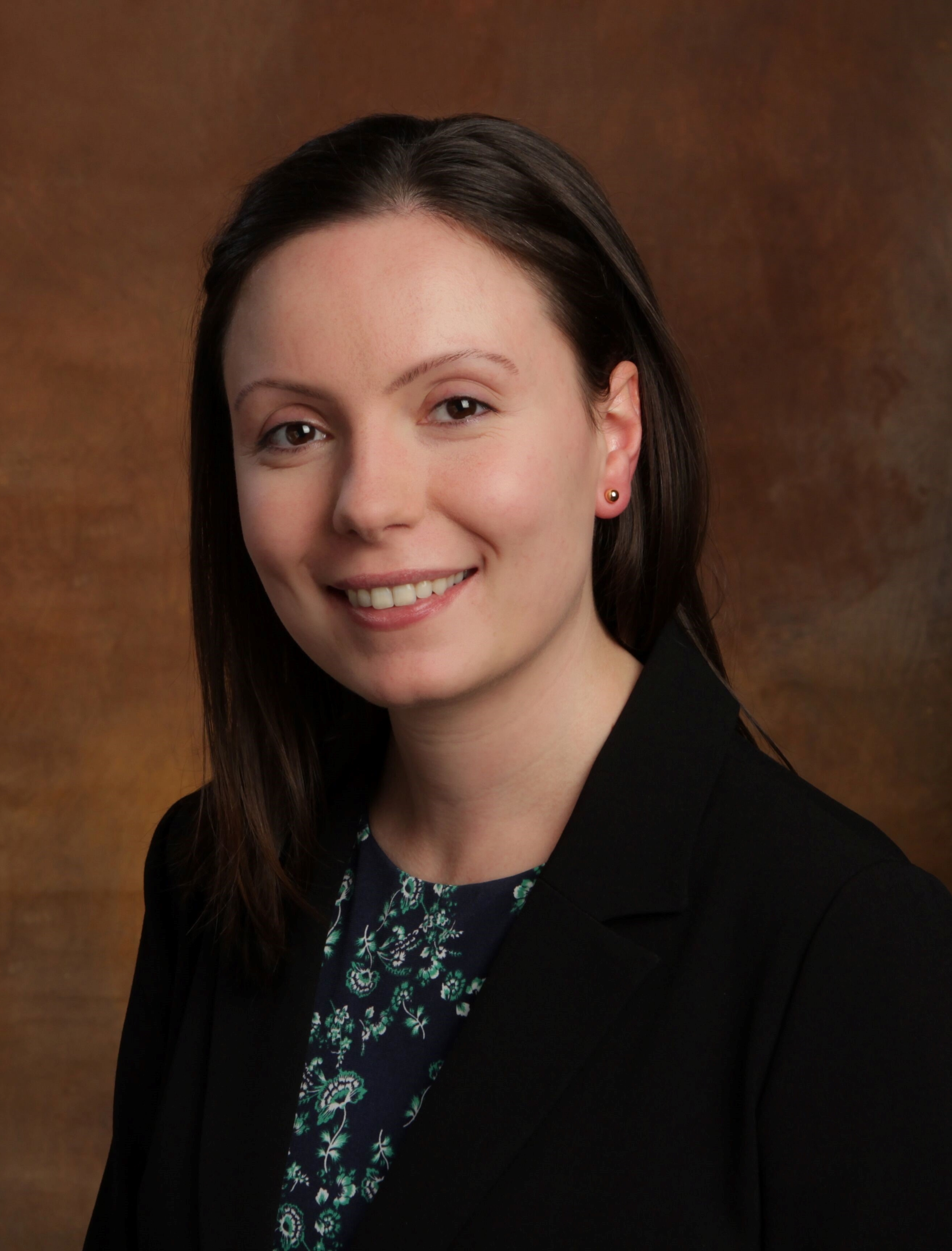 After attending college and law school in the northeast (Dartmouth and Columbia, respectively), Ioana ("e-WA-na") Lavric was excited to return to her hometown of Portland. When Ioana decided that she wanted to practice law in Portland, she began searching for fun yet meaningful ways to engage in Portland's legal community. This spring, Ioana received a letter describing the various YLS committees and realized that the Service to the Public Committee would be a great fit given her interests in volunteer work and her desire to become a fixture in Portland's legal community.

Since joining the YLS Service to the Public Committee this fall, Ioana has been a driving force in three of its projects. First, she has played an integral role in planning the committee's annual Objection! Poetry Slam, which is scheduled for Thursday, May 21. Second, Ioana recruited volunteers for the Holiday Cards for Seniors event that was held in December at Friendly House, a nonprofit that runs various programs for children, seniors, and other groups including advocacy and services for LGBT+ elders. Third, for MBA members who would like to serve their community through pro bono work, Ioana is spearheading an event that involves a collaboration with the Lewis & Clark Law School Small Business Legal Clinic (SBLC) and the YLS Pro Bono Committee.

When asked why she became involved with Holiday Cards for Seniors, Ioana explained, "family is pivotal to my life; my family and I are very close. I immigrated to the US when I was 10 years old, and I spent most of my teenage years with my family in Portland. Although I attended college and law school in the northeast, I moved back to Portland right after law school to be near my family. Because of these experiences, I love the holiday season and its focus on spending time with one's family. However, the holiday season can be alienating to many people. Not everyone is lucky enough to live near their families or to enjoy strong relationships with them. For December, I wanted to find a merry, holiday-themed event that catered to people who may feel marginalized or lonely during the holiday season. When I came across the holiday card-making sessions at Friendly House, I knew I'd found the perfect event, because the cards would be distributed to seniors in need, many of whom identify as LGBT+."

When Ioana joined the Service to the Public Committee, she was already very involved with the SBLC. After she returned to Portland, Ioana was looking for a way to gain more practical experience in business, employment, and intellectual property law. The SBLC allowed Ioana to explore and gain hands-on experience in all three of these fields. Ioana also explained that she was drawn to the SBLC due to its warm, innovative culture and its mission of serving low-income entrepreneurs who are frequently also women, immigrants, people of color, and people from rural communities. As a woman, an immigrant, and someone who grew up on a small farm in rural Romania, Ioana was and remains thrilled to serve such clients. Through the SBLC, Ioana has represented both startups and established businesses in the agricultural, food and beverage, craft, entertainment, counseling, graphic design, childcare, and housekeeping industries. She describes her pro bono clients as extremely dedicated, industrious, and resilient. Furthermore, Ioana credits her work with these clients to her own growth in confidence, innovation, and broad legal skills.

Ioana is working on an event that will bring together the SBLC, the Service to the Public Committee and the Pro Bono Committee. The SBLC and these two YLS committees will hold an LLC formation day clinic at the SBLC on Thursday, April 30, in commemoration of Law Day. Traditionally, the Service to the Public Committee has organized events on or around Law Day that are inspired by that year's Law Day theme. This year's Law Day theme is the 19th Amendment, so Ioana and the other planners intend to focus on serving women entrepreneurs.

Each client will attend a 55-minute session with a volunteer attorney that covers everything the client needs in order to form a single-member or multi-member LLC. The SBLC will collaborate with organizations like Micro Enterprise Services of Oregon (MESO), Livelihood NW, and the Portland Mercado/Hacienda CDC to recruit clients. Meanwhile, the YLS committees will collaborate to recruit volunteer attorneys and to otherwise facilitate the event. The SBLC will provide all volunteer attorneys with various resources on LLC formation, so no prior experience with business law is required; volunteer attorneys need only be courteous, punctual, and enthusiastic about pro bono work. Keep an eye out for MBA communications about this event if you are interested in volunteering, or feel free to reach out to Ioana directly at ioana.lavric@columbia.edu.

In the meantime, you can find Ioana spending her nonworking hours cooking, hiking, spending time with loved ones, and frequenting local restaurants, food carts and farmers markets.
---
View All Articles