From the Multnomah Lawyer: May 30 CLE Introduces New Attorneys to Exciting New Areas of Law
Emily Clark Cuellar, YLS CLE Committee
Tuesday, May 21, 2019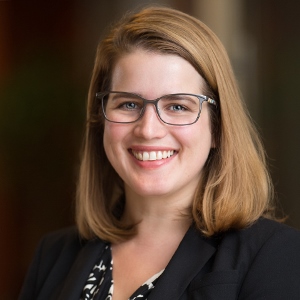 What do "Modern Family" star Sofia Vergara and Portland real-estate developer Jordan Schnitzer have in common? They are both entangled in ongoing legal disputes resulting from assisted reproductive technology (ART). Assisted reproduction law is a rapidly-growing area which touches on issues from family law, to estate planning and contract drafting. And the headline-catching disputes are often complicated affairs both legally and morally, sometimes leading to expensive, seemingly endless litigation.

On May 30, Beth Wolfsong, of Wolfsong Law PC, will present a CLE entitled "Marriage, Divorce, and Alternative Paths to Parenthood" as part of the YLS Contract Drafting CLE series. Wolfsong has many years of experience with family law contracts and her practice now focuses on the area of assisted reproduction law. Interested to learn more about this area of law, I asked Wolfsong how she got started in the field, what challenges this area of practice presents, and if she had advice for new practitioners who are interested in ART.

Wolfsong became interested in working with ART as an outgrowth of her work with same-sex couples and "family formation law was a big piece of that." When she was new to the field she relied heavily on other attorneys, because CLE resources on the subject were sparse: "There is not a lot of CLE material out there, especially not at the time. Eventually - with some gentle nudging by one of my mentors - I applied and was accepted as a Fellow in the Academy of Adoption and Assisted Reproduction Attorneys (AAAA). That gave me greater access to CLEs (we have two CLE conferences every year) and a wider group of colleagues working in this field."

Wolfsong enjoys practicing assisted reproduction law because it offers both intellectual and emotional rewards. "The fact that the law around ART has been slow to catch up to the science/medicine is fascinating and challenging. It requires an always-on-your-toes approach, and each case can present totally unique issues." While there are elements of ART contracts that every contract drafter knows, "recitals, representations, consideration, breach provisions, etc.," these contracts also involve "an extra element of emotion, caution, risk, and uncertainty," due to their nature. Because of these challenges, Wolfsong thinks the most important skills for a practitioner in this field are "compassion, responsiveness, collegiality, and an ability to be a good advocate for your own client while also taking a balanced approach in the contract." And while the cases where things go wrong dominate the headlines, Wolfsong notes that "for the vast majority of cases I've had, the people involved are really amazing, and develop really amazing relationships with each other (including respecting each other's boundaries)."

So, what should newer attorneys do if they are interested in this field? Wolfsong encourages them to "not wade in without trying to learn as much as possible first" by attending as many CLEs as they can. "The AAAA midyear conference is open to everyone (e.g. you don't have to be a Fellow). And the ABA includes sessions on ART during its family law conferences. What the CLEs do is not only give you materials and opportunity to learn, but you can meet other colleagues working in this area. Finding colleagues and working cases with them (either as "of counsel," as a mentee, or as an opposing counsel) is a great way to learn, too." If you are interested in this area, Wolfsong's upcoming CLE - which will give a broad overview of ART contracts, along with other family law contracts - is a great place to start your studies.


---
View All Articles