From the Multnomah Lawyer: Oregon Ethics Rule 8.4(a)(7): Moving Oregon Beyond Professionalism and Inspiring Confidence in the Justice System
Judge Melvin Oden-Orr, Mult. Co. Circuit Court
Tuesday, November 05, 2019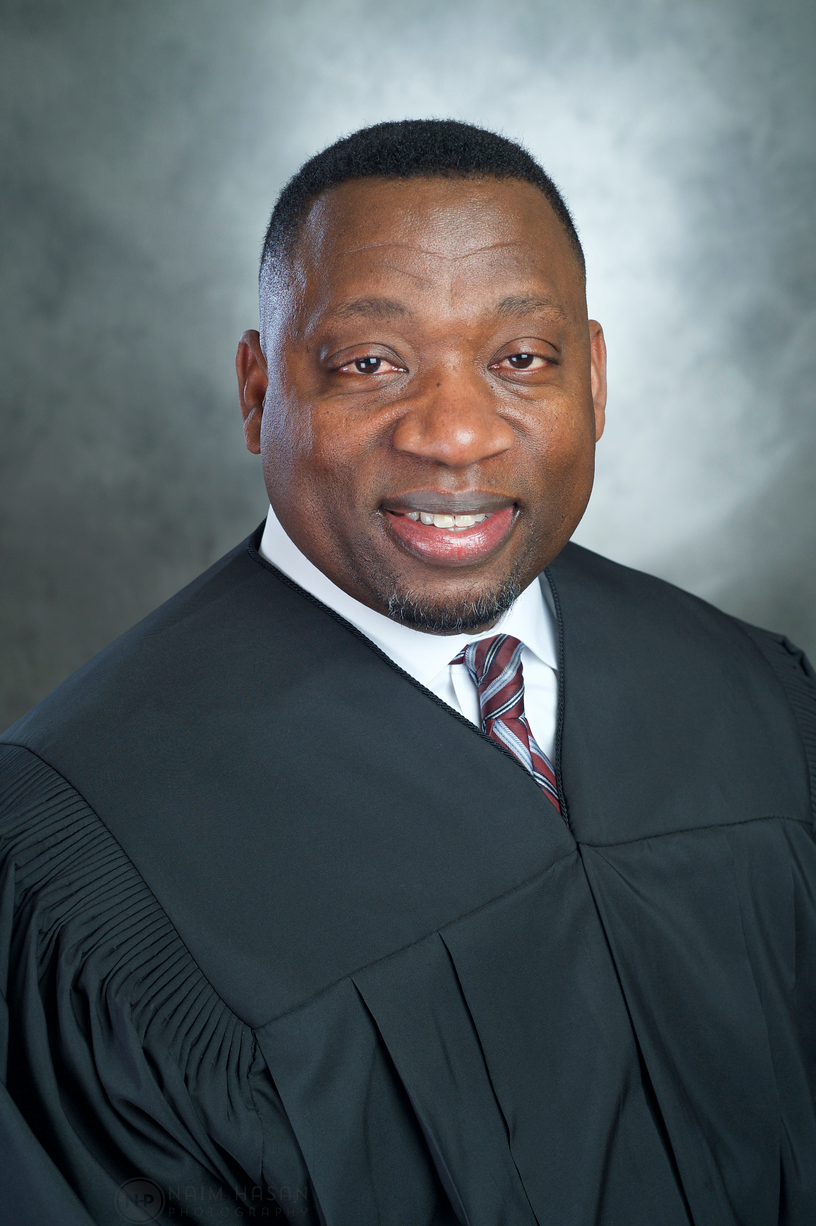 When my son was in the sixth grade, he came home and told me about a social studies unit they were studying about the Romani or Roma people. After several minutes of listening to him, with complete and utter confidence that I was about to show my son that I know stuff, I said, "Oh, Christopher, you're talking about G_ _ _ _ _s!' His eyes opened wide in shock and he said, "Daddy, they don't like to be called that; that is offensive to them. It is just like if someone called you the N-word." I felt worse than I did when he told me on any number of occasions that I was not "cool." This was worse because, in my son's eyes, his father - his would-be role-model – had slurred people he didn't even know, albeit unintentionally. All I could say in response was, "I'm sorry; I didn't know that term was offensive to them. That was not my intent."

I have not used that word or its shortened counterpart since that day, except to pass on the lesson my then 11-year-old taught me – something I knew in other contexts, including the example my son gave me – words have meaning and impact. And, they can have meaning and impact beyond what the speaker intends.

Misconduct Rules Change with the Times
The rules governing lawyer conduct have changed over time, to reflect changing social norms, society at large, technological innovation, and changes in the actual practice of law. For example, cannabis is now legal in several states, including Oregon. Many firms have developed practice areas around this burgeoning industry that remains illegal at the federal level and in many states. Oh, and recall the days of running to the courthouse to file papers before 5 p.m.? No more! Similarly, over the years we have seen a greater appreciation of diversity, both in our nation as a whole and within the legal profession. With these changes come more courageous conversations about the impact of prejudice and discrimination on people and our institutions. The law has changed to provide protection from such conduct, both in the criminal and civil context. One example, from the civil context, is the Civil Rights Act of 1964. Another more recent development is the passage of hate crime legislation in the criminal context. Practice areas have developed around issues of bias and harassment. And, in the last few years, the rules governing lawyer conduct have changed to reflect these changing social norms.

In 2015, the Oregon Supreme Court amended Oregon Rules of Professional Conduct, Rule 8.4 to address the issue of bias and prejudice in the justice system. The substance of Oregon's Rule 8.4 amendment adding subsection (7) provides:

"(a) It is professional misconduct for a lawyer to: *** (7) in the course of representing a client, knowingly intimidate or harass a person because of that person's race, color, national origin, religion, age, sex, gender identity, gender expression, sexual orientation, marital status, or disability. *** Notwithstanding paragraph (a)(7), a lawyer shall not be prohibited from engaging in legitimate advocacy with respect to the bases set forth therein."

Nineteen other states have a similar rule. On August 8, 2016, the ABA adopted its version as Model Rule of Professional Conduct, Rule 8.4(g). The conduct contemplated by the amendment is seen as undermining confidence in the justice system; a system with a sad history of often open hostility toward minority groups. Judicial conduct reflecting such bias is also prohibited. The Oregon Judicial Code of Conduct includes a counterpart, Rule 3.3. It provides:

"A judge shall not, in the performance of judicial duties, by words or conduct, manifest bias or prejudice, or engage in harassment, against parties, witnesses, lawyers, or others based on attributes including but not limited to, sex, gender identity, race, national origin, ethnicity, religion, sexual orientation, marital status, disability, age, socioeconomic status, or political affiliation and shall not permit court staff, court officials, or others subject to the judge's direction and control to do so."

Professionals Set a Higher Bar
The conduct proscribed in the ORPCs and the Oregon Judicial Code of Conduct only sets the floor for lawyers and judges. My sense is that most of us, whether we are new to the practice or pending members of the 50-Year Member Club, are not asking, "What is the floor? What can I get away with? What is the bare minimum?" We are aiming much higher; aspiring to be true professionals; looking to inspire the confidence of the people - all the people - in our system of justice. We want to inspire the confidence of our clients and our colleagues, and of our children, that our system of justice is a place where everyone, regardless of race, religion, sex, nation of origin, disability, age, sexual orientation, or socioeconomic status will be treated fairly, and, at the very least, will not be intimidated or discriminated against based on these characteristics. Inspiring confidence means treating people – all people - with the respect they deserve as fellow human beings.

This idea of inspiring confidence in the justice system is at the heart of the idea of Procedural Fairness that Multnomah County Circuit Court, its judges and staff, have embraced for the past few years. Many of my colleagues and I are not asking, "What is the least I can do to meet minimal due process requirements?" Instead, we are asking, "Have I done enough to make sure that the parties, especially criminal defendants and unrepresented parties, feel they have been heard?" That's what we're doing.

Opportunity for Redemption
No one is perfect. I became a judge because I wanted to inspire confidence that our system is fair. To do that, it needs to be true, or at least made truer each day through the continuous efforts of lawyers and judges aiming to treat all people with respect. I would love to say the lesson from my son was the last time I missed the mark; sadly, it was not.

Before becoming a judge, I was a hearings officer. On several occasions, I inadvertently misgendered parties during hearings. Each time I apologized and tried to move on, but the incident always stuck with me. I can only imagine how the person who was misgendered felt. I imagine they were humiliated having a person in authority call them Mr. or Ms. in front of a room full of strangers when that was not how they wished to be addressed. As a judge, I don't want anyone to experience that in my court. So, in my court, I encourage everyone to indicate how they wish to be addressed.

Inevitably, we all will miss the mark. The best we can hope for from our colleagues and the public is to have an earnest apology accepted, and be able to move forward with the new knowledge to do better the next time. I think my son forgave me for my ignorance so many years ago. However, I know that he still does not think I am the least bit cool.

Upcoming ORPC Rule 8.4(a)(7) CLE
On Friday, December 6, the MBA will sponsor a CLE seminar pending for three ethics credits entitled, "Oregon Ethics Rule 8.4(a)(7): Moving Oregon Beyond Professionalism and Inspiring Confidence in the Justice System." The CLE will be presented in cooperation with RACE TALKS, an organization that has supported interracial and cross-cultural communications and relationships through the development of sensitivity and understanding since 2011. After a presentation on Rule 8.4 by OSB Deputy General Counsel Nik Chourey, through a combination of group and facilitated discussions, participants will identify words and terms likely to intimidate or harass when used in conversation, explore why we choose them, and the impacts of those choices, intended or not. Attendees are advised that the CLE planners believe it is important that "those words" be used during the program in a way that promotes courageous conversations, with an eye towards creating a brave space. Please visit https://mbabar.org/education/oregon-ethics-rule-84a7--moving-oregon-beyond-professionalism-and-inspiring-confidence-in-the-justice-system-2019/ to learn more about this thought-provoking program.

---
View All Articles