From the Multnomah Lawyer: The Carmen M. Sylvester PCC Criminal Justice Scholarship
Kelly Zusman
Monday, July 27, 2020
Carmen Maria Sylvester was the first African American woman hired by the Portland Police Bureau (PPB) in 1973. Sylvester withstood both racism and sexism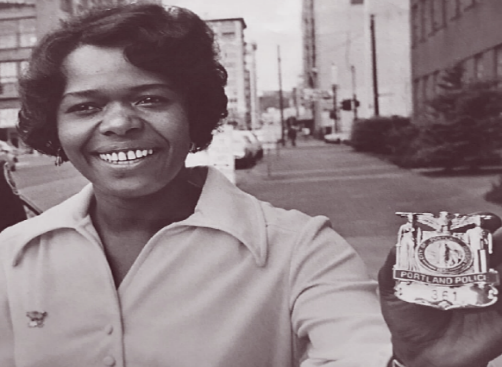 from the public and a few of her fellow officers. Sylvester's response? "I just told them I wasn't going anywhere. I had babies to take care of, and I made clear to them that they couldn't embarrass me or force me out."

Sylvester worked patrol and did stints as a District Officer in the North and East precincts. She took a year's leave to complete her Associate Degree with Portland Community College (PCC). When she returned to work, she was assigned to the Traffic Division and she eventually joined the "Officer Friendly" program. She worked with kindergarten through sixth grade students.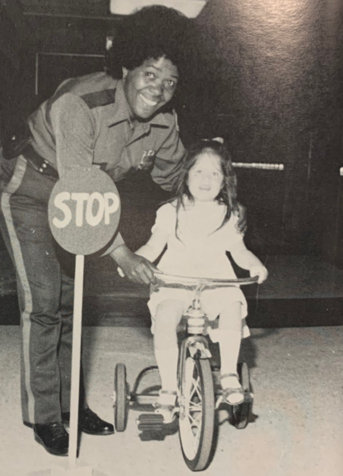 Sylvester believes that the best police officers are people who have had actual life experiences. "It helps, when dealing with members of the public, to know what it feels like to have a past-due utility bill," she says. She recounted several instances in which citizens called the police for help - not because they were crime victims - but simply because they didn't know who else to call.

What does law enforcement need today? Sylvester believes there are two broad categories: First, Oregonians need to understand this state's history. The anger and protests are not just about recent events, but instead reflect 400 years of history and a lot of unresolved injustices. Next, we need good people "with real life experiences" in law enforcement. Young people contemplating a career in law enforcement today should do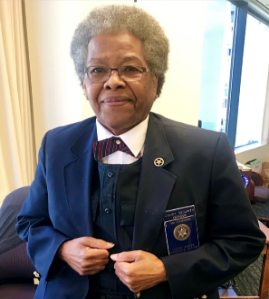 so, Sylvester believes, if they have "a desire to help people." That's because being a police officer is not just about investigating crime; it's about being a civil servant and helping people, often during their darkest hours.

Forty-six years after she began her work with PPB, Sylvester is still on the job protecting federal courthouses in downtown Portland. In 2017, Sylvester was tapped for a special assignment: she was asked to swear in Danielle Outlaw, PPB's first female African American Police Chief.

The Carmen M. Sylvester PCC Criminal Justice Scholarship was named to honor Sylvester's courage in blazing a trail with PPB, both as an African American and a woman. It also reflects her belief that the best officers are those who, like many PCC students, have real-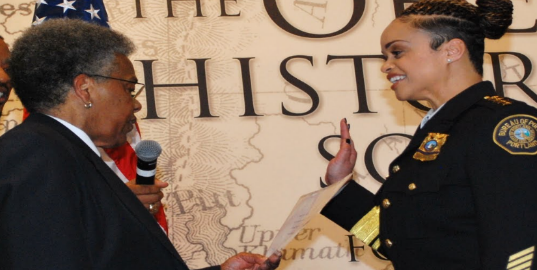 life experiences and who are committed to helping their communities. A donation to this fund will directly help defray tuition expenses for criminal justice students committed to supporting diversity in the criminal justice system. Our goal is to raise enough money to endow the fund so that it will exist in perpetuity. This is a positive way to help support the next generation, to improve our criminal justice system, and to begin to heal the wounds of the past. Contributions may be mailed to: PCC Foundation, P.O. Box 19000, Portland, OR, 97280 (in the memo, please include "Carmen M. Sylvester Scholarship), or online at www.pcc.edu/give (choose "other" in the fi rst drop down designation, then type into that fi eld "Carmen M. Sylvester scholarship").
---
View All Articles