From the Multnomah Lawyer: The Multnomah Bar Foundation 2019: A Look Back on the Year
Nick Kampars, MBF President
Thursday, December 05, 2019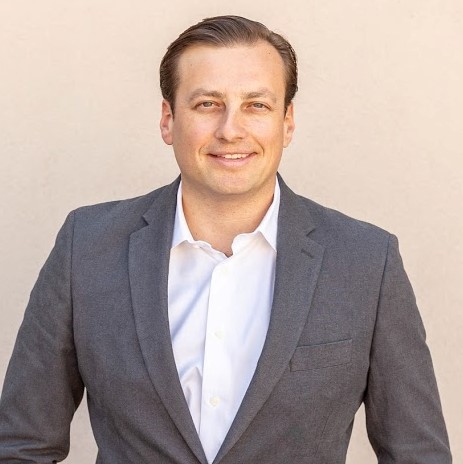 As I write this, we are only a few weeks from Thanksgiving and, by the time this reaches your mailbox, we will have already enjoyed the holiday. Much like we do at our Thanksgiving table each year, I thought I would share with you some of the things that brought me gratitude this year, as president of the Multnomah Bar Foundation.

The generosity of our legal community is exceptional. This statement routinely graces the pages of the Multnomah Lawyer, but it never gets old. When an organization that is doing good work reaches out to our legal community to ask for contributions, you respond. This year, as it has done every year, the CourtCare Committee collected enough donations to continue to offer free, drop-in childcare at the Central and the East County Courthouses. And through WinterSmash, we raised enough funds to furnish the CourtCare space in the new courthouse. The MBF's CourtCare program has become a model for other courthouses around the state, and for good reason. We are fortunate that members of the bar donate so much each year to keep this important resource thriving.

Our role in the community is vital. So many of us give to organizations we hold dear, for missions we endorse, and to others in our community who need our help. And our community is all the better for it. This year, the MBF saw an uptick in the number of people who volunteered to participate in one of its programs, CourtConnect, which pairs lawyers with judges to visit community organizations to discuss the legal system. From neighborhood associations to new citizenship classes, these MBF volunteers sat down with folks who rarely interact with lawyers or judges, and the response has been fantastic. We are looking to build off of the enthusiasm we experienced this year and add even more community partners who wish to host these sessions next year.

The MBF is in good hands. Although I have been on the Board for a few years, it wasn't until I moved into a leadership role that I truly realized what an amazing group of people comprises the MBF Board. Along with the fantastic efforts of Pamela Hubbs and Guy Walden, these board members devote their time and energy each month, not only because they appreciate the mission of the MBF, but because they know that volunteerism is an important part of our profession. Thanks very much to Matt Donohue, Mackenzie Hogan, Abby Wool Landon, Judge Xiomara Torres, Julie Vacura, Sarah Bond, Victoria Blachly, Jim Oliver, Richard Vangelisti, Jeanne Sinnott, Nellie Barnard, and Emilee Preble. And a special thanks to incoming MBF President Jen Wagner. When she takes the reigns in January, I know things will only get better.

We have much to look forward to. I, like many of you, have followed each month's "News from the Courthouse" feature, mainly for the updates on the new Multnomah County Courthouse. Its opening next year promises to be a landmark occasion for all of us, and a highlight that will stand out in our careers. The MBF is working on several projects to support the court, the courthouse staff and the community, and we will be reaching out to many of you in the coming weeks for your thoughts and support. Without a doubt, next year will be exciting.

---
View All Articles