From the Multnomah Lawyer: Wishing You a Happy and Healthy New Year
Heather Fossity, YLS CLE Committee
Monday, January 06, 2020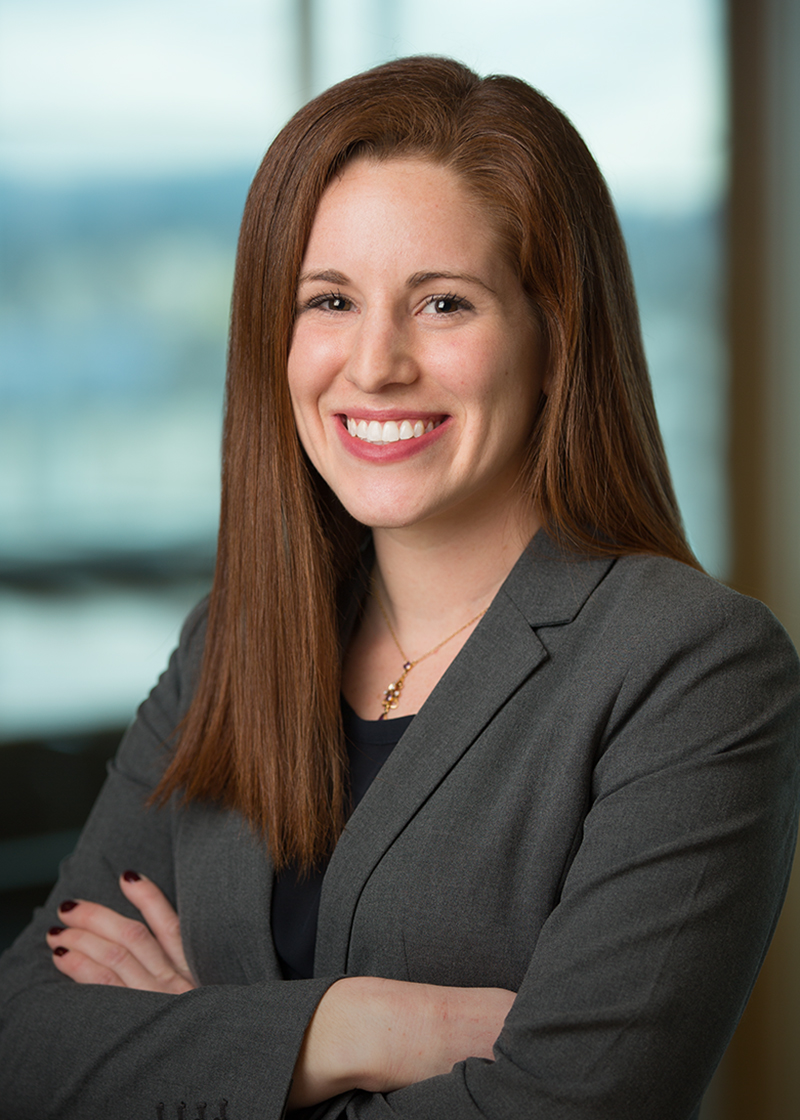 It is no secret that neither "happy" nor "healthy" are typically the first words used to describe attorneys. In fact, last year the OSB Bulletin dedicated an entire issue to attorney wellness, and the fact that the topic is "newsworthy" is telling on its own. However, I want to keep the conversation going. The topic is extremely important to me, and I plan to talk, write, and think about attorney wellness until a "happy and healthy" life and practice is the norm in our field. This discourse certainly signals movement in the right direction, and I hope to maintain the momentum through 2020 and throughout my career. After all, "it's not a sprint, it's a marathon."

Which brings me to why I care about attorney wellness. I have been a distance runner for almost a decade, and although I initially signed up for my first marathon as a one-time bucket list item, it quickly became a significant part of who I am. Most importantly, I found that distance running is what keeps me happy and healthy, which has unquestionably contributed to my professional accomplishments as well.

I care about attorney wellness because I care about my career and want to continue to become the best attorney I can be. I know that prioritizing my own health and happiness plays an enormous role in this goal. At the same time, finding the right balance is definitely challenging as a new attorney, so I would like to share a few things that I have learned and that I am working on moving forward.

Set Goals
During law school, I was told to "treat exercise/sleep/nutrition like it is part of your job." Just like we set goals for billable hours, pro bono service, marketing, etc., it is also helpful to set wellness goals. For me, this takes the form of signing up for a race or two to keep me focused throughout the year. Last year I set a lofty goal for myself of running my first 50-mile trail race, and although the accomplishment is something I am incredibly proud of, the training was of great benefit on its own. I had a training plan and something to work toward outside of the office, which forced me to disconnect, only to return more motivated and enthusiastic about my work.

Whether it is running an ultramarathon or committing to 15 minutes of movement per day, I am certain setting personal and physical goals outside of the office enhances our work. While we often think of these types of goals as things we do for ourselves, they actually benefit our clients, colleagues, firms, families, and friends, as well.

Be Flexible, But Do Not Make Excuses
I think we have all had days where we leave the office thinking we did not actually accomplish any of the items we intended to that morning. Similarly, I learned that working towards personal goals as a new attorney requires a level of flexibility. When something unexpected comes up or simply takes longer than anticipated, I modify my training plan and keep moving forward. This is an opportunity to reevaluate and adapt when necessary, which is a useful approach to both personal and work-related goals.

At the same time, I try to be mindful of the distinction between prioritizing upcoming work deadlines or unexpected client demands and simply making excuses. I could easily say, "I don't have time to exercise, I have to work," every single day, but along with my health and happiness, the quality of my work would certainly suffer because of that decision.

Look to Others for Support
Accountability is powerful, and knowing that friends are waiting is often the strongest motivator for my early morning workouts. On a broader scale, I also recently realized that we are all trying to find the right balance, and it helps me to know that we are in this together.

I hope that moving forward we can continue to openly talk, write, and think about personal health and happiness until it becomes the rule and not the exception. While our profession is moving in the right direction, we can improve by accepting and embracing personal endeavors and their ultimate benefit to professional success. I hope that we can continue this conversation without the fear of being viewed as selfish or entitled, because a commitment to personal health and happiness really signals a commitment to a successful and sustainable career.

---
View All Articles