From the Multnomah Lawyer: YLS Member Spotlight: A.C. Figueroa-Estacio
Michael Willes, Tonkon Torp LLP
Tuesday, July 30, 2019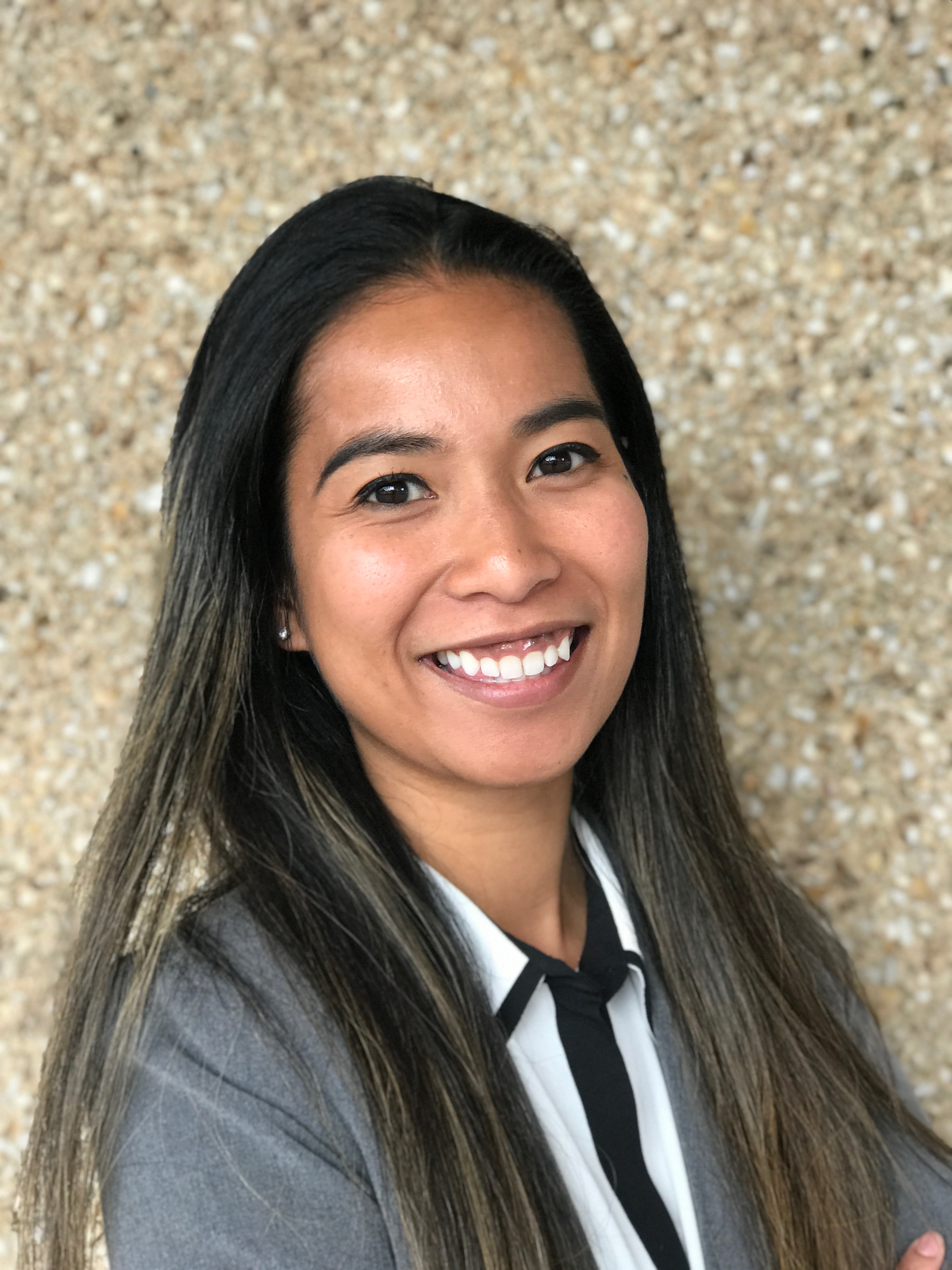 In the sixth grade, A.C. Figueroa- Estacio moved from the Philippines to Merced, California. On her first day at a new school, in a new country, she stood and introduced herself to her new classmates. In accented English, she told the other kids her name and where she was from. The one thing any middle schooler wants to do is fit in, so it came as a shock when one little boy asked, "Are you an illegal alien?"

It is as though in that moment Figueroa-Estacio said to herself, I'll show you. She kept her head down, working hard to get good grades and do the right things. When others doubted that she would be able to gain admission to UCLA, she used that as inspiration, too. The work paid off. She was named valedictorian of her high school class; she went on to study at UCLA. There, nobody made her feel like an outsider. She enjoyed spending time with other intelligent, driven people, and learning new concepts. She majored in political science and minored in North African and Middle Eastern studies.

Figueroa-Estacio moved to Oregon to attend Lewis & Clark Law School. Having interned at a media entertainment company in college, she thought entertainment law or intellectual property law may be her calling. But then she took a course on employment discrimination taught by Professor Juliet Strumpf. Her inclusive approach taught students to look at the employee's perspective in disputes with management. This led Figueroa-Estacio to explore work in employment law.

Figueroa-Estacio has worked at the Dolan Law Group since her 2L year. At this majority-female employment law firm, Figueroa-Estacio receives mentorship and is entrusted with substantial matters. Her firm also encouraged her involvement in the YLS CLE Committee.

Former committee chair and current YLS Board Director Nyika Corbett says that Figueroa-Estacio "brings a fresh, thoughtful perspective to our committee, and she's a great team player." Figueroa-Estacio prides herself on selecting speakers from a variety of backgrounds, including plaintiff - side and solo practitioners. She is working on an access to justice CLE program about litigating on a budget. This program will offer suggestions to young lawyers who want to represent clients with modest means in a cost-effective way.

"The YLS has offered many opportunities to meet other lawyers while engaging in meaningful and interesting committee work," she says. The YLS appreciates Figueroa-Estacio's contributions and looks forward to seeing her around the bar for many years to come.
---
View All Articles