New Pro Bono Oregon Website Offers Statewide Options to Volunteer
Ed Marks, Statewide Pro Bono Manager, LASO
Thursday, October 31, 2019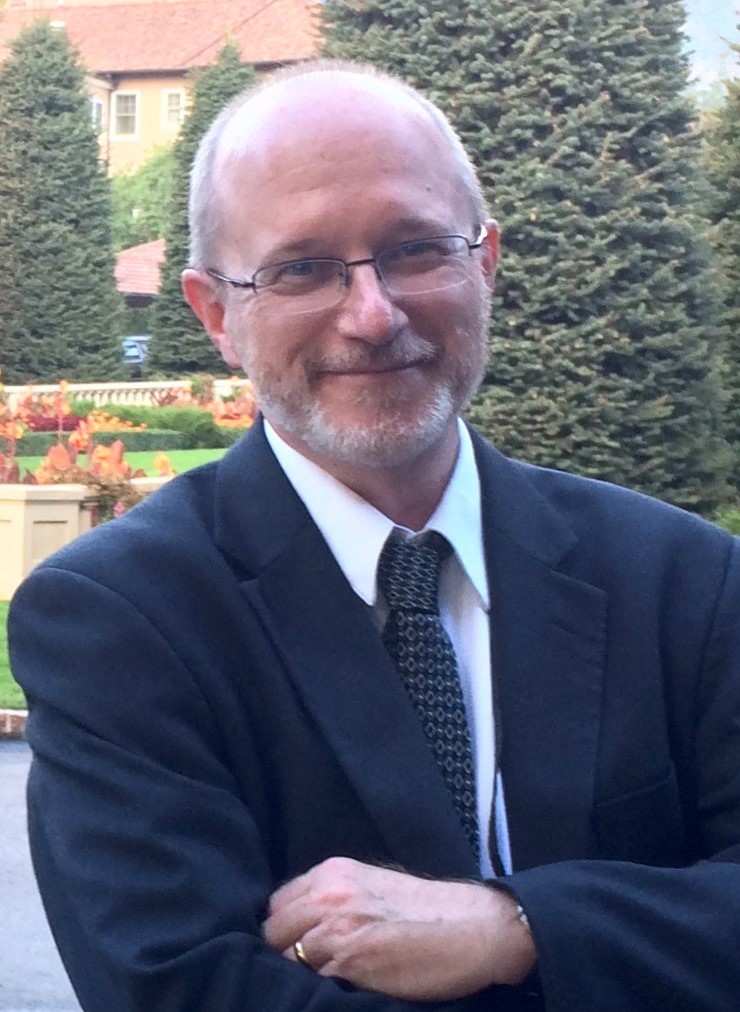 An idea that won the 2018 MBA Hackathon has led to a new user-friendly online system for pro bono attorneys in Oregon a to find legal aid cases and projects that fit the types of issues they are excited about working on.

At the 2018 Hackathon, Team Legal Aid Services of Oregon (LASO) was given the task to identify ways to harness technology to connect attorneys to pro bono opportunities. The team developed a website to increase LASO's ability to communicate to the legal community about pro bono opportunities, simplify the referral process and track pro bono cases. Since the MBA Hackathon, LASO has been working towards implementing such a website.

"ProBonoOregon," which launched in August as part of OregonAdvocates.org, lets attorneys quickly select from a menu of available cases and projects offered by legal aid offices from across the state. The new system can be found by clicking on the ProBonoOregon link featured on the home page of OregonAdvocates.org, or can be bookmarked directly at www.oregonadvocates.org/probonooregon.

"Oregon is only the second state in the country to use this new system on a statewide basis," said Eli Mattern, CEO of SavvySuit.com, the software company which pioneered the concept in collaboration with the Florida Bar Foundation. The Florida version of the system, known as "Florida Pro Bono Matters," was launched Fall 2017 and can be found online at thefloridabarfoundation.org/florida-pro-bono-matters.

ProBonoOregon requires no password or pre-registration from volunteer attorneys who want to help bring civil justice to low-income Oregonians. To participate, an attorney just has to click on the "Interested" link displayed at the top of each case or project description. Legal aid staff then will be in touch within two business days to check for conflicts of interest and to further discuss the case or project with the attorney before a final match is made.

Cases and projects offered on the site will be updated weekly. "Case cards displayed on the system will each be topped by an 'at-a-glance' headline that will let attorneys quickly scroll though the available opportunities to find something that aligns with their interest. Once a case is placed, it will be removed from the screen.

By making it easier to search for available pro bono cases without the need for preregistration, ProBonoOregon expects to repeat Florida's success in encouraging new pro bono volunteers to step forward. In the first year following launch of Florida Pro Bono Matters, more than 200 clients were served by pro bono attorneys who used the site to volunteer.

If an attorney sees a case offered on the site that they are not able to handle themselves, the site also allows the attorney to easily forward the information to a friend or colleague who they believe might be interested. The site also lets attorneys filter the available cases by searching for the county name where the case originates, or by subject matter or other key factors.

Pro bono opportunities offered on the site will continue to be screened, coordinated and supported through local legal aid offices. In the Portland Regional Office for instance, volunteers will still learn about pro bono opportunities by visiting Oregon Advocates at: www.oregonadvocates.org/volunteer/item.8215-LASO_Portland_Regional_Office or contact Jill Mallery or Danielle Ramos, the attorneys who run Portland's volunteer projects. Volunteer Lawyers Project with the Portland Regional Office of LASO, including projects such as Violence Project, Family Law Forms Help, Expungement Clinic, and Bankruptcy Clinic, will continue to operate as usual. No action is required for attorneys who currently volunteer with the Portland Regional Office.

But many of the opportunities offered on the ProBonoOregon site also will be "location independent," meaning that attorneys will be free to accept cases that reflect their interests from among clients in need statewide in addition to situations that may be available locally. Many pro bono cases and projects statewide can be handled by phone or videoconferencing from wherever the attorney happens to be - no travel required.

Future plans for the new ProBonoOregon site also include offering pro bono opportunities for law students and paralegals who are interested in assisting volunteer attorneys with legal research, fact investigation, document review, drafting of pleadings or other case activities.

OregonAdvocates.org, a joint website sponsored by LASO, Oregon Law Center and the Center for NonProfit Legal Services, also will continue to offer pro bono opportunities through the Pro Bono Oregon Listserv for attorneys who prefer to learn about available cases that way. The Pro Bono Oregon Listserv, however, requires pre-registration and a password. Specialty listservs also are available for cases involving farmworkers and for cases involving low-income taxpayer disputes with the IRS or with the Oregon Department of Revenue. For more information, please click on the "Listservs" link at the top of the OregonAdvocates.org website.

To contact Jill Mallery or Danielle Ramos for Portland area pro bono opportunities, please call 503.224.4086 or email jill.mallery@lasoregon.org or danielle.ramos@lasoregon.org.

To contact Ed Marks for pro bono opportunities outside of the Portland area, please call 503.471.1124, or email Ed.Marks@laoregon.org.

---
View All Articles