The Honorable Angela Franco Lucero: Multnomah County Circuit Court Judge
Michael Yates, Court Liaison Committee
Thursday, March 12, 2020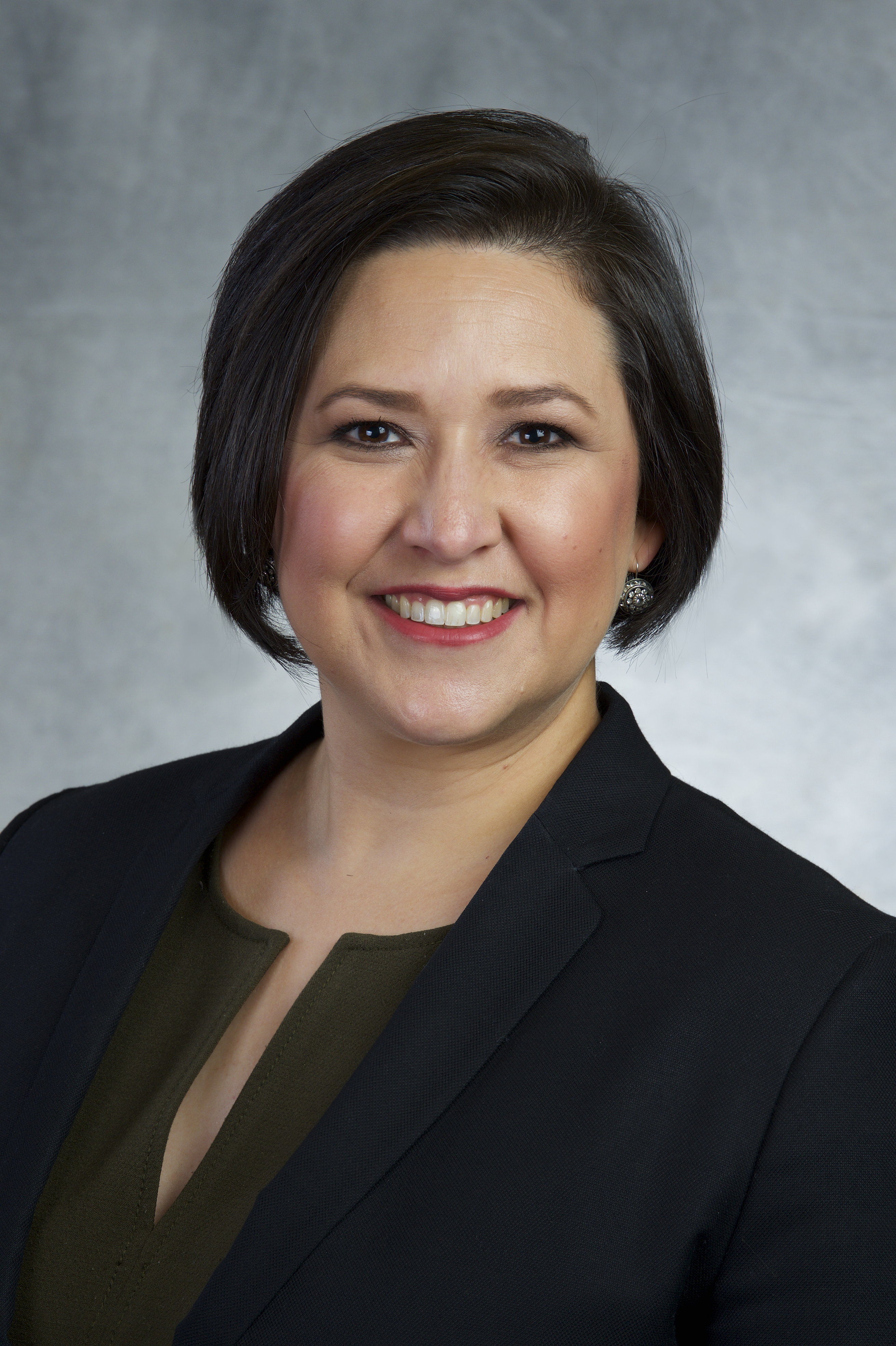 On September 16, 2019, Judge Lucero was sworn in as Multnomah County's then-newest Circuit Court Judge, and immediately began her duties for an overworked court which has seen a spate of retirements. She took over Department 11 for retiring Judge Kenneth Walker. Judge Lucero's public investiture occurred on November 22, 2019, in the chambers of the Portland City Council at City Hall before a packed crowd of family, friends, and colleagues, including this author. The mood was festive and uplifting. With Judge Lucero, the Multnomah County Circuit Court gained a person of color with a rich cultural background and an experienced trial lawyer with an astute legal mind.

Judge Lucero was born 41 years ago in Las Cruces, New Mexico, where she lived until she departed for Portland to attend law school at Lewis & Clark in 2000. Diversity and culture have been hallmarks of Judge Lucero's life. New Mexico is one of two states (Hawaii being the other) where the non-Hispanic white population is a minority. Judge Lucero is of Mexican descent on her father's side and of Mexican-Irish descent on her mother's side. Her family's roots in the community run deep. Her maternal great-grandparents opened the Palacio Bar in 1936 in the nearby town of Mesilla, where it remains in the family.

Raised Catholic, Judge Lucero attended public school (except Sunday catechism), and comes from a solid working class family which instilled in her the importance of education. Judge Lucero decided to become a lawyer in fourth grade after attending a career day event. A self-described "social butterfly," Judge Lucero was an avid soccer player, was in the marching and concert bands, was in Key Club and was active in her local community.

Judge Lucero attended and graduated from New Mexico State University (Go Aggies!) in Las Cruces. While attending college, she lived at home and worked, eventually earning a double major in criminal justice and Spanish, and a minor in government. It was while attending NMSU that Judge Lucero met her future husband, Leroy Lucero, who is from Las Vegas, NM (the original Las Vegas). Judge Lucero can describe the sometimes subtle cultural differences between Las Cruces, located in southern New Mexico, and Las Vegas, in the northern New Mexico, as a testament to the multitudinal diversity within the Hispanic community.

It became clear that Judge Lucero was destined to become a trial lawyer and trial judge. During law school, she was a member of the Lewis & Clark Honors Moot Court Mock Trial Team. As a law student, Judge Lucero clerked for the legal department at Safeco Insurance Company where she met former OSB President and then Safeco's managing attorney, Tom Kranovich. By the time Judge Lucero graduated from law school and became a member of the OSB in 2003, Tom had left Safeco and opened his own firm. He offered work to Judge Lucero as a contract lawyer, and eventually hired her as an associate. In 2009, Judge Lucero became Tom's partner and the two formed the law firm of Kranovich & Lucero, LLC .

Since being admitted to the bar, Judge Lucero's career has followed two distinctive but parallel tracks. The first is as a trial lawyer, working for and then with Tom Kranovich. Judge Lucero had an active litigation practice, primarily in insurance defense. She advised and represented individual clients (the majority of which were Spanish speakers), insurance companies and public bodies in a wide range of cases involving property damage, bodily injury and insurance coverage disputes. She handled cases involving complex contractual issues, and a variety of physical, mental and emotional injuries. She also handled cases ranging from minimal monetary exposure to multi-million dollar exposure.
As an attorney, Judge Lucero worked hard to maintain a professional reputation for being reasonable and compassionate, while also being well-prepared for trial and a zealous advocate for her clients.

Her second career track has been in service to the bar and her community. A partial list of Judge Lucero's numerous bar and community associations is as follows: Oregon Hispanic Bar Association, Executive Committee, Board of Directors (2015 to present); Oregon Board of Bar Examiners, Vice-Chair (2018), Board of Directors (2015 to present); Oregon Women Lawyers, President (2017-18), Board of Directors (2011-18); Clackamas Women Lawyers, founding member and officer (2008-11); Oregon Minority Lawyers Association, member (2003 to present); Oregon Hispanic Chamber of Commerce, member (2005 to present); Meals on Wheels, volunteer; and DACA Renewal Day, volunteer. Judge Lucero also has spoken on a number of occasions, both within her specialty as a lawyer and on issues of diversity.

In Judge Lucero's private life, she and her husband, Leroy, are blessed with four-year old Sophia. Judge Lucero's hobbies and passions include rooting for the Timbers and the Ducks, concerts, movies, futsal (similar to soccer, but is played indoors and is much faster), and travel with her family, including the occasional trip back to Las Cruces where she is able to enjoy the best enchiladas in the world.

In her short time on the bench, Judge Lucero has learned that her colleagues are incredibly smart, hardworking and caring individuals who strive daily to make legally sound, fair and just rulings that serve the public. She is appreciative of the tremendous support she has received from her fellow judges who have generously shared their judicial wisdom. As a new judge she is on a steep learning curve. Based on her strong work ethic and commitment to the bar and her community, we know Judge Lucero will easily meet the challenge, and is a welcome addition to our bench.

---
View All Articles