The Honorable Heidi Moawad: Multnomah County Circuit Court Judge: Former Gubernatorial Advisor and Prosecutor Appointed to Circuit Court Bench
Ben O'Glasser, Court Liaison Committee
Friday, December 27, 2019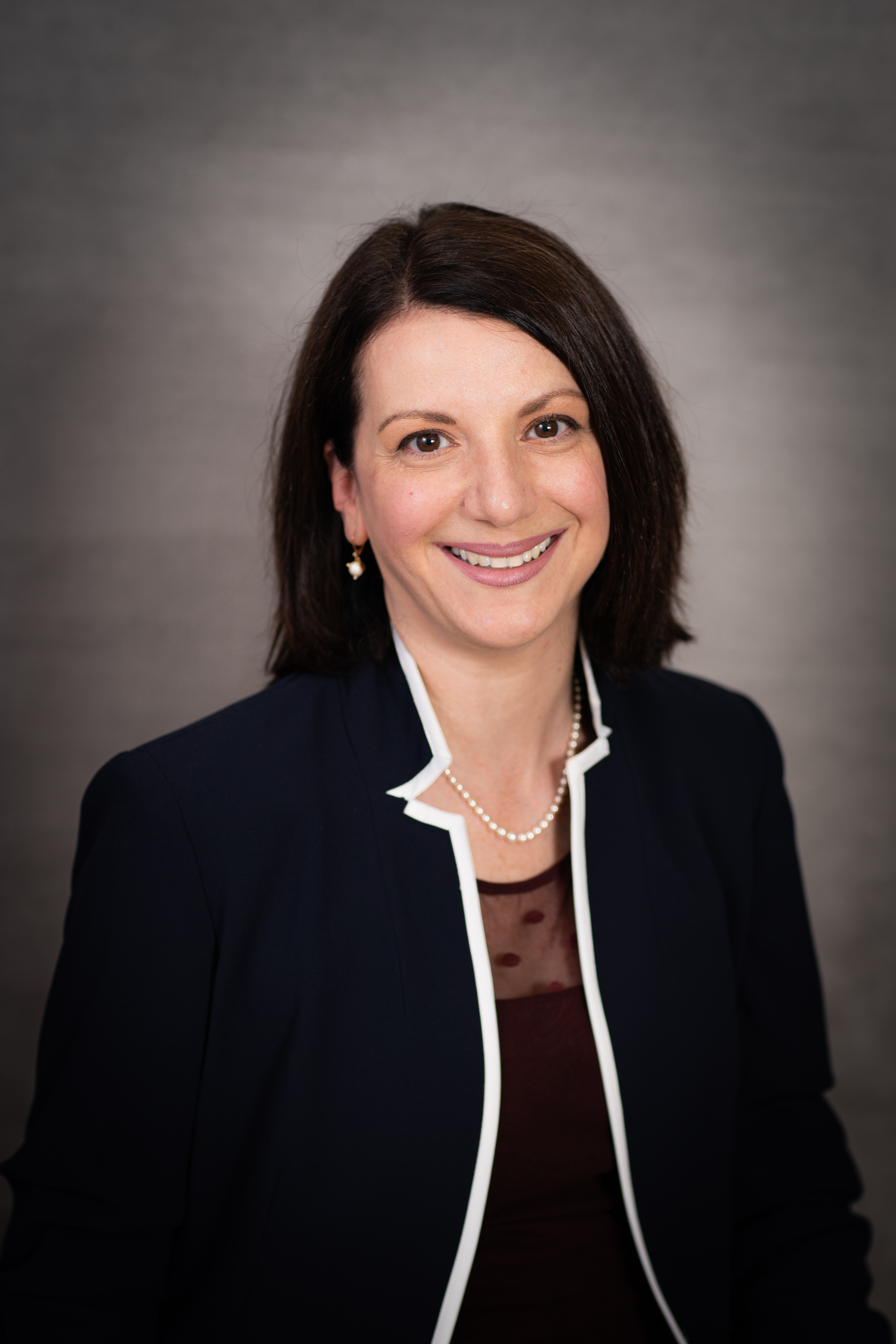 Multnomah County Circuit Court Judge Heidi Moawad took the bench in April 2019. With her appointment, Judge Moawad returned to the same courthouse where she worked for the first decade-plus of her career as a Multnomah County prosecutor. However, to describe Judge Moawad simply as a prosecutor-turned judge would vastly understate the diversity and richness of experience that she brings to the bench.

Midway through her tenure as a prosecutor, Judge Moawad had the opportunity to work as legislative counsel for the 2005 legislative session. After this initial glimpse into politics and policymaking, Judge Moawad returned to her former role and went on to handle nearly every type of criminal case, including the prosecution of significant child sex abuse cases. Judge Moawad was asked in 2013 if she had any interest in returning to Salem with the governor's office. Despite initial reluctance to leave her senior role in Multnomah County, Judge Moawad ultimately chose to return to Salem as a member of Governor Kitzhaber's staff.

From 2013 until her appointment to the bench, Judge Moawad served as the Governor's Public Safety Policy Advisor, providing continuity in the role when Governor Brown assumed office. At her investiture, her former colleagues spoke about her tenacious drive to protect the public and to pursue justice. At the state's highest levels, Judge Moawad worked on criminal justice initiatives, including sentencing reforms, designed to balance public safety with the fiscal burden that would be triggered by the creation of additional prison beds. These experiences have given Judge Moawad a holistic understanding of and appreciation for the challenges and opportunities presented in criminal cases.

While in Salem, Judge Moawad also broadened her experience with public safety agencies and unexpectedly spent much of her time in that role marshalling the state's responses and issuance of "conflagration declarations" in six consecutive summers of significant wildfires. Judge Moawad managed the governor's office's response to emergency incidents, including the mass shooting at Umpqua Community College, and the Malheur Wildlife Refuge occupation. This hard work under extreme circumstances exposed her to the variety of social, political, and economic challenges that are confronted by Oregonians across the state.

A veteran of dozens of jury trials, Judge Moawad has a comprehensive understanding sense of what it takes to come into court as an advocate. However, she remarked that her current role has given her newfound appreciation for the work that goes into quickly making decisions in a way that will keep a trial running efficiently. As she builds her judicial experience, Judge Moawad considers herself extremely lucky to have inherited Judge Wittmayer's excellent staff, Sonja Lockhart and Joe Keenan, who she describes as a "dream team."

Judge Moawad is a Stage III breast cancer survivor, a challenge that gives her unparalleled knowledge about what it takes to appear in court as an advocate in the face of adversity. Senior Judge Jean Kerr Maurer, who administered Judge Moawad's oath of office, was always impressed by Judge Moawad's skills as a trial lawyer, her organizational ability, and her work ethic. Even more, though, she still marvels at Judge Moawad's tenacity in coming to the courthouse, bald from chemotherapy, ready to "roll." In March, Judge Moawad will celebrate eight years since her last chemotherapy treatment.

Active in civic life, Judge Moawad has previously served on multiple bar committees, and the boards of Mentor Minds Matter and Camp Rosenbaum. She currently serves on the board of Lincoln Youth Football.

Looking back, Judge Moawad says her work waiting tables between her time at Whittier College and beginning to attend law school at University of Oregon Law informs her in her current role presiding over cases. She remarked that both are customer service roles, and a judge's goal is to ensure that lawyers and litigants who leave a courtroom feel that they have been heard and listened to.

Judge Moawad is excited for the opening of the new courthouse and to see how the new space will allow the court to achieve better efficiency and results, particularly in high-volume courts. Additionally, she hopes to play a role in improving how the court system works with other system partners to provide the best outcomes to our community.

---
View All Articles