YLS Member Spotlight: Anthony Blake
Nicole Watson Abercrombie
Friday, March 01, 2019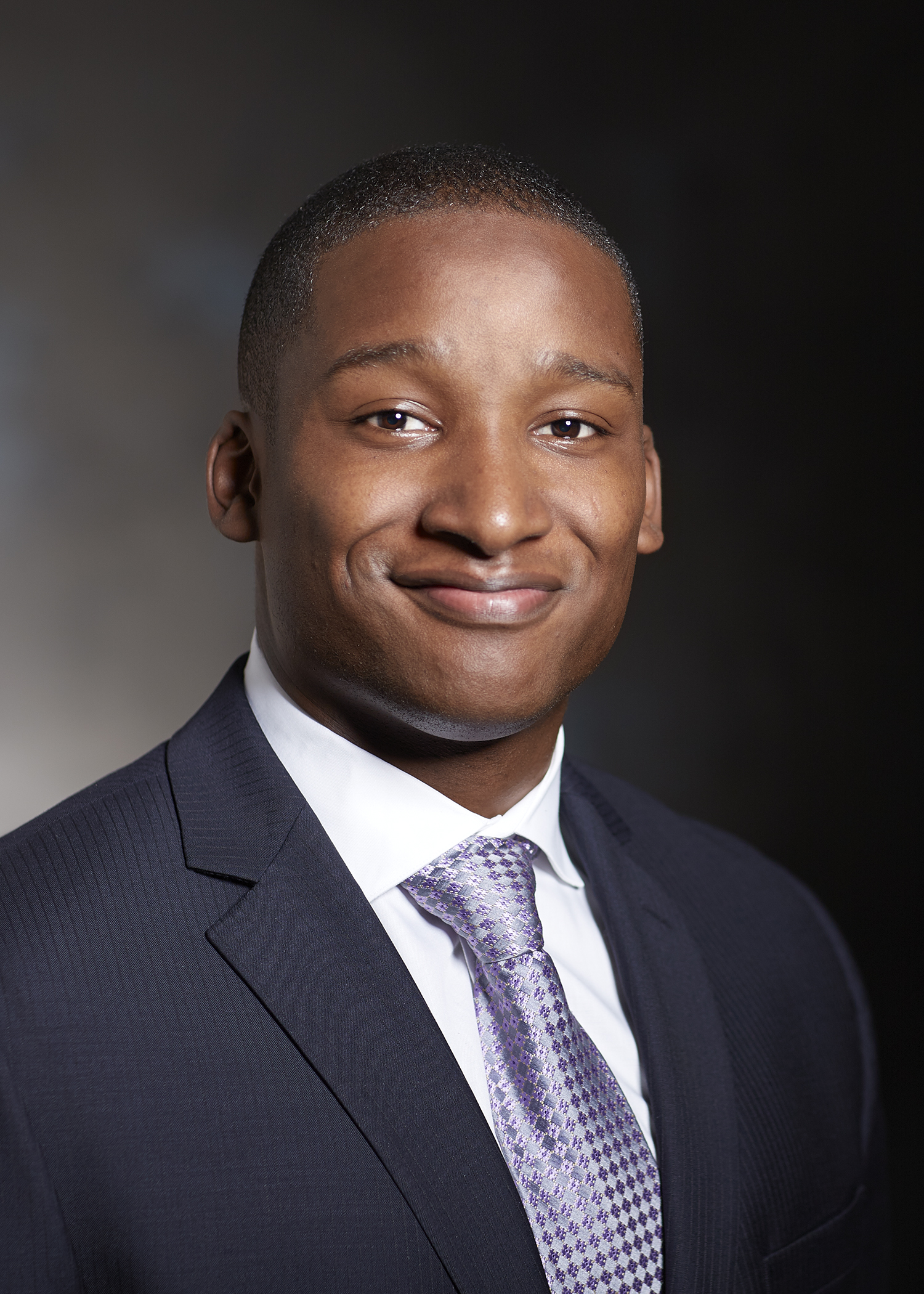 Anthony Blake didn't grow up wanting to be an attorney, but he did always know he wanted to do something to make a difference in Portland, where he has lived his whole life. Blake attended Jesuit High School, where his father pushed him to succeed athletically and his mother pushed him to succeed academically, both with the intention of qualifying Blake for a scholarship so he could become the first person in his family to attend college. His parents' efforts paid off when Blake was offered a scholarship to play football at College of the Holy Cross in Massachusetts. However, an Oregonian through and through, Blake transferred to University of Oregon after his first year so he could be closer to his family. Blake was a promising running back on a successful U of O football team, but a ruptured Achilles tendon put a stop to his NFL dreams. Blake still had high aspirations, so he switched gears and began studying for the LSAT. His competitive nature, love of public speaking, and analytical mind made a legal career an obvious choice for Blake.

Blake wasn't sure what to expect from law school, but he ended up enjoying the Socratic method and the challenge of being forced to think on his feet and being called out if he was unprepared. One of the surprises of law school was how little it prepares students for the practical aspects of lawyering, so Blake made a point of getting as much experience as he could during his studies. During the summer of his 2L year, Blake clerked for District Court Judge Ann Aiken, and during his 3L year, he secured an externship at Hodgkinson Street Mepham. He was eventually offered a position at Ball Janik LLP as an associate after graduatinfrom Lewis & Clark Law Schooin 2016.

At Ball Janik, Blake practices in construction litigation, which has given him the opportunity to quickly learn many practical skills and also see the direct impact of his work on the lives of his clients. Blake enjoys supporting his clients through a process that impacts something as important to them as their home. It is one way Blake is able to make a difference in the community, which is his biggest passion. Above all else, Blake wants his work as an attorney to benefit the local Portland community, which he feels grateful to for making him the person he is today.

Given the importance of local community in Blake's life, joining the MBA was a nobrainer. Blake joined the YLS Pro Bono Committee and quickly became a rising star, eager to help with projects and come up with creative new ways for the MBA to become more involved in the community. Blake enjoys how collegial and welcoming the MBA is, and especially how the organization values the members of the YLS and their voices. Blake appreciates that YLS members are truly given the opportunity to influence the direction of the local bar, which is not available in many organizations. Through his YLS involvement and on his own initiative, Blake's current passion is creating more of a presence for the legal community in the lives of local youths. Blake believes it is important for young people to see lawyers in their community and understand the roles lawyers can play in their lives, especially if those lawyers have diverse backgrounds and can present different perspectives. Even if they don't end up becoming lawyers themselves, Blake wants to inspire young people to challenge themselves and believe in their capability to succeed. He thinks that if the MBA has an ongoing presence in local schools it will benefit everyone involved. Local attorneys talking to kids on a regular basis is one way Blake sees the bar continuing to take care of Multnomah County, which is his primary goal.

Blake enjoys spending time with his wife, who is a third grade teacher, their 10- month old daughter, and their two Boston Terriers. Blake credits his daughter with making him more focused and efficient at work, because any time he is in the office being unproductive is time he could be spending with her. As a family, they enjoy taking walks through Portland neighborhoods and appreciating the design and architecture of houses from a variety of eras. In his limited spare time, Blake's primary hobby is learning, and he is currently enjoying watching Netflix docuseries on various topics, and reading books on human psychology and cognitive behavior. He also enjoys hot, high-intensity interval training yoga and is a fan of U of O football, the Cowboys, and the Portland Trail Blazers.
---
View All Articles