Thursday, May 21, 2020 from 6-9pm
Neyborly, 1225 SE Grand, Portland (map)


The YLS Service to the Public Committee, in association with Literary Arts, invites you to participate in the Third Annual Objection! Poetry Slam. This event is open to participants ages 13-22 who would like to perform a poem expressing their views.

Local and talented poet Alex Dang will be emceeing the slam and hosting a creative writing workshop at the beginning of the event. Cash prizes awarded for Most on Theme, Most Informative, and Overall Best Performance.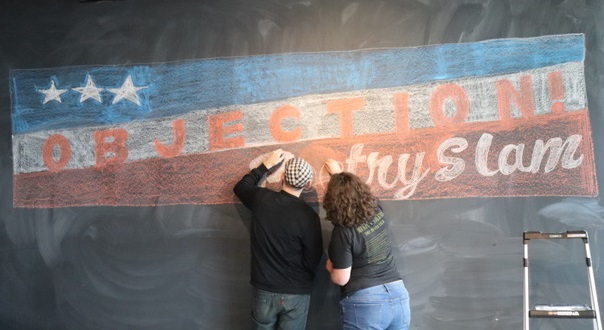 This Year's Theme
In accordance with the American Bar Association's Law Day 2020, this year's theme is "Your Vote, Your Voice, Our Democracy: The 19th Amendment at 100." In 2019-2020, the United States is commemorating the centennial of the transformative constitutional amendment that guaranteed the right of citizens to vote would not be denied or abridged by the United States or any state on account of sex. American women fought for, and won, the vote through their voice and action.
More Information
See the rules form for details (coming soon).
Sponsor opportunities available - see sponsor form for details (coming soon).
Want to help us get the word out? Print and share the event flyer (coming soon).