From the Multnomah Lawyer: MBA Bar Fellows Program is Growing, and the Class of 2020 is Off to a Great Start!
Emily Teplin Fox, Jollee Patterson, Adele Ridenour
Friday, February 28, 2020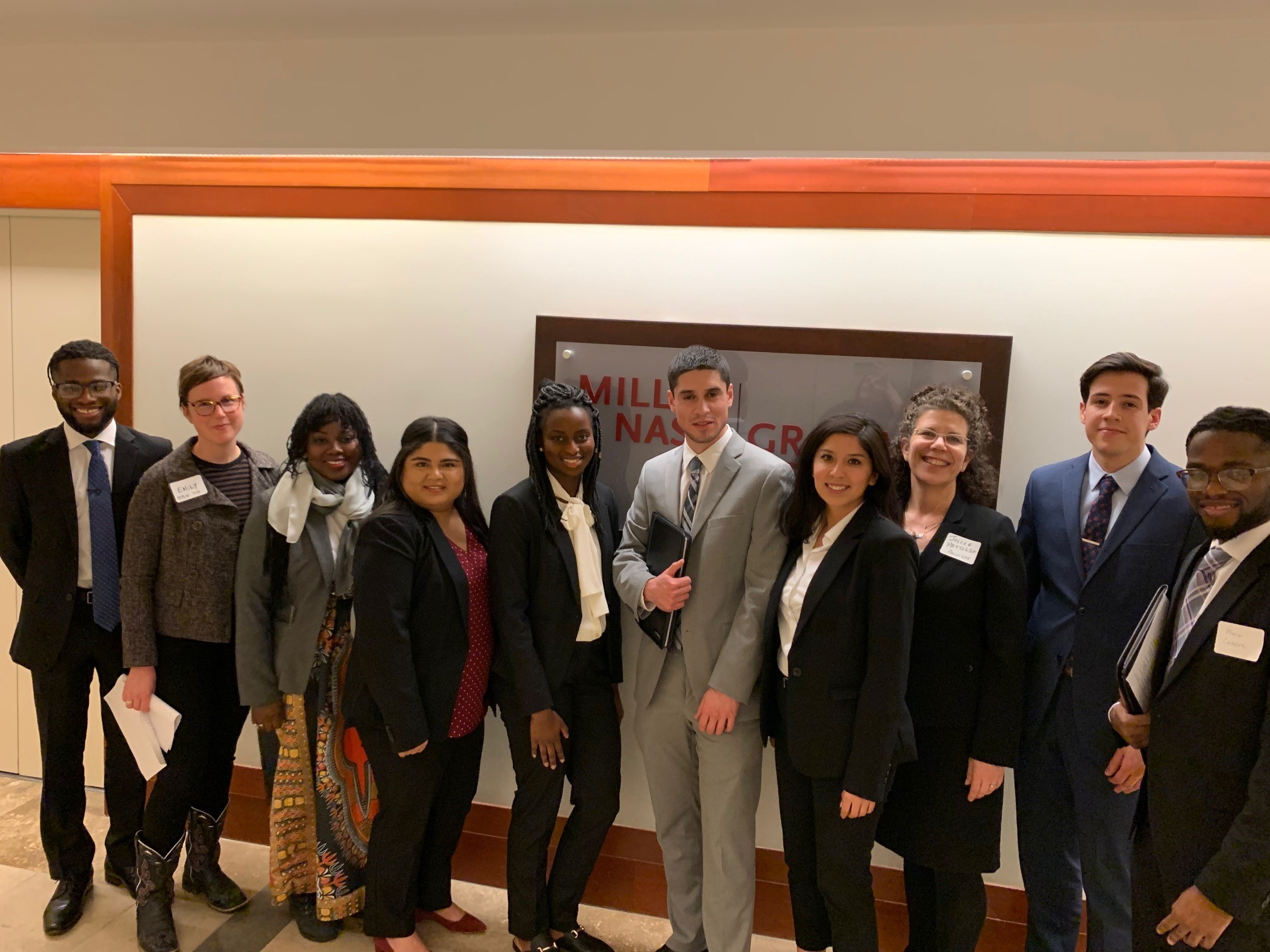 The MBA Bar Fellows Program - an innovative opportunity designed to diversify the Oregon bar and increase access to justice - has launched its second class of impressive law students. With the support of the University of Oregon, Lewis & Clark, and a great group of summer sponsors, the program has grown to support eight first-year law students in the 2020 class: four from the University of Oregon and four from Lewis & Clark. Each Fellow brings strong skills and a deep commitment to the law, and will increase the diversity of the bar.

Diversifying the legal profession is a critical goal for the MBA. The MBA Bar Fellows Program furthers this goal by recruiting and supporting diverse law students who plan to practice in Oregon. Each Fellow receives (1) a tuition scholarship of up to $60,000 from the University of Oregon or Lewis & Clark, (2) a 10-week paid summer fellowship at a firm or in-house law department, (3) a judicial mentor, and (4) other targeted opportunities.

The 2020 summer sponsors are Ball Janik, Dunn Carney, Foster Garvey, Lane Powell, Legal Aid Services of Oregon (generously funded by the Oregon Women Lawyers Foundation), Miller Nash Graham & Dunn, Nike, the OSB Professional Liability Fund, PacifiCorp, Richardson Wright, and Umpqua Bank. These summer sponsors are fortunate to be working with some of the state's best upcoming lawyers, and are also demonstrating their deep commitment to diversity of the Oregon bar through support of this program.

We are also very happy to report that the 2019 MBA Bar Fellows - the inaugural class - had very successful experiences in their first summer placements and are well on their way to becoming successful members of the OSB.

Thank you again to the summer sponsors, judicial mentors, and law schools for joining together to support our Bar Fellows!

If you or your firm or company is interested in learning more about the MBA Bar Fellows Program, please visit www.mbabar.org/fellows or contact Jollee Patterson at jollee.patterson@millernash.com or 503.224.5858 or Kathy Modie at the MBA at kathy@mbabar.org, or 503.222.3275.

---
View All Articles