From the Multnomah Lawyer: YLS Member Spotlight: Trevor Caldwell
Jason Pierson, YLS Board
Wednesday, April 24, 2019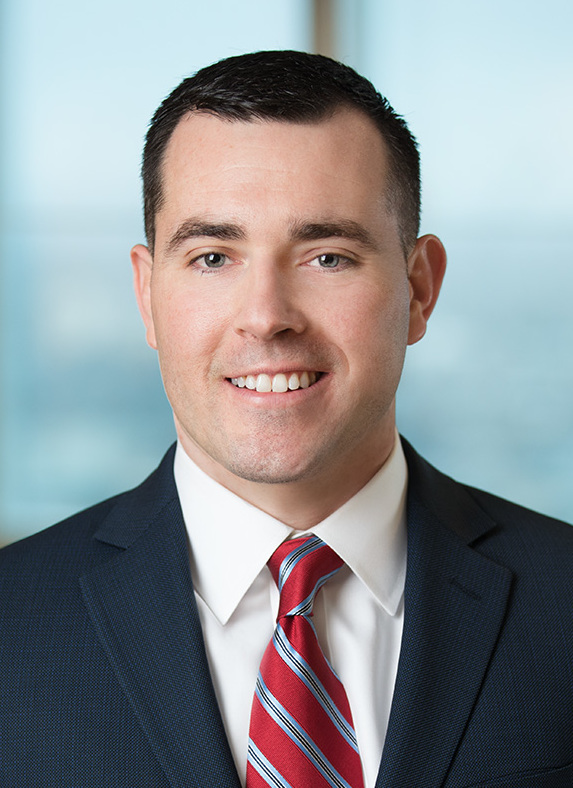 Trevor Caldwell, a former US Army Combat Veteran, was inspired to serve during his senior year of high school following the September 11, 2001 attacks. Trevor enlisted in the Army following his graduation from the university of Portland in 2006, and completed four overseas deployments as a Field Artillery Officer prior to leaving active duty to attend the university of Oregon Law School in 2012. In addition to working as an attorney in the Office of the State Judge Advocate General (JAG), Trevor serves on the
OSB Military and Veterans Law Section Executive Committee and directs the Wills for heroes Clinic for the YLS Pro Bono Committee.

Despite living and working around the country and abroad during his time in the Army (and a study abroad trip to Austria during undergrad), Trevor has always considered the Pacific Northwest home. He was born in Oregon and lived in both Oregon and Washington while growing up. Following the September 11 attacks, Trevor planned to enlist in the Marines as soon as he was able. However, an ROTC Scholarship to the University of Portland changed that plan: Trevor enlisted in the Army with his undergrad degree four years later. Trevor remains an active member of the Oregon National Guard.

Trevor began his law school career with an interest in business transactions, but was inspired by a labor law class he took as a 3L to seek a position with an employment law firm. Trevor credits the valuable time management, organization, and discipline skills he learned in the Army with his success in
law school and as an attorney. During his time at the University of Oregon Law School, Trevor completed an externship with the Oregon State Treasury in 2015, acted as the Veteran's Affairs Staff Assistant to Congressman Peter DeFazio from 2013 to 2014, and also completed a Wayne Morris Fellowship with the Office of Senator Ron Wyden in 2013.

When Trevor is not busy passionately representing individuals in employment law matters at Barran Liebman, LLP, he enjoys spending time with his family and pursuing all of the outdoor experiences that the Pacific Northwest has to offer. Trevor and his wife will welcome their second child in the fall. He credits the Army for teaching him to function so well as a parent and attorney - while also getting very little sleep.
---
View All Articles